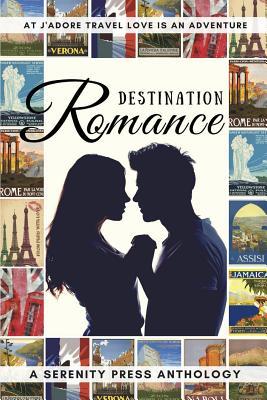 Destination Romance
(A Serenity Press Anthology)
'I want to see something of the world.'
Ten travellers with escape on the mind get an unexpected bonus when they stop by J'Adore Travel Boutique in Heart Springs. One by one, travel agent Maggie Redmont books them into the trip of a lifetime … and they have no idea their journey will lead to Destination Romance.
A London pub brings the past to the present. A cruise cures a fear of water. And a 'Golden Oldies Coach Tour' gets one couple out of the rut in more ways than one. Travel the highway of love with ten Australian authors, who deliver heart-warming stories of fresh starts and second chances, of healing and connecting, of temptation and desire.
From country New South Wales to the high seas, from London to the Greek Isles, Provence, Paris, Thailand, New Zealand and more, there's a romantic destination for everyone, proving that love is all around us. And, that reaching a destination is only the beginning.
You can also buy my story as a stand-alone.
Heart Swings
Music by bensound.com