Hey Everyone!
Have you published one or more ebooks and want another way to connect with your readers?
Do you want your favourite author's autograph, but have nothing for them to sign because you bought the ebook?
Did you know that authors can send a personalised digital autograph?
Last week I created an
Authorgraph
account. Authorgraph has been around since 2011. It's free for authors and readers and easy to use with clear instructions for each step. I used
my Twitter account
to sign up and it used my twitter handle to create the account.
As an author, your book needs to be available on Amazon to be added to the database. You can let your readers know you're on Authorgraph a few ways.
Share the link to your author page with your readers - mine looks like this https://www.authorgraph.com/authors/HeySaidRenee
Create a widget to add to your website. I have one in my sidebar. If you don't feel like scrolling - it looks like this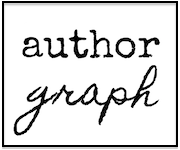 Once you add your book, Authorgraph will send you an autograph request so that you can practice the process. Signing with a mouse is ridiculously difficult, so I suggest logging in on your smart phone or tablet and using your finger. It took me a couple of attempts to get something that looked like my regular autograph, but Authorgraph saves it for you so you don't have to go through that process for every request.
For Readers
You can search the database for your favourite authors and books. The digital autographs are sent as a seperate file. They're not inserted into the ebook, so you don't technically need to have the ebook to request an authorgraph. You could request one for paperbacks you own or even books you borrowed from the library.
Here's what one of mine looks like on a Kindle.
Have you used Authorgraph before?