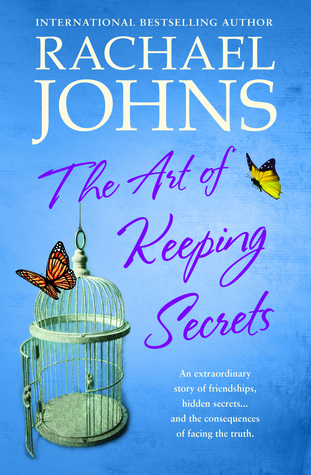 Little secrets grow up to be big lies…

They've been best friends since their sons started high school together, and Felicity, Emma and Neve share everything … or so they thought.

But Flick's seemingly perfect marriage hides a shocking secret which, with one word, threatens to destroy her and her family's happiness. Emma is in denial about a potential custody battle, her financial constraints, the exhaustion she can't seem to shake off and the inappropriate feelings she has for her boss. And single mum Neve is harbouring a secret of her own; a secret that might forever damage her close-knit relationship with her son.

When the tight hold they have each kept on their secrets for years begins to slip, they must face the truth. Even if that truth has the power to hurt the ones they love, and each other.

Perhaps some secrets weren't made to be kept.
Hey! Here's my review.
The Art of Keeping Secrets has now overtaken The Patterson Girls as my new favourite Rachael Johns book. This fabulous contemporary fiction novel follows the lives of three women, who have been friends for years but are each keeping secrets.
I giggled, I teared up, I kept turning the pages. The only reason I didn't finish it sooner was that I put all my books down for a few days so that I could flit around the Romance Writer's of Australia conference, soaking up the love, and get to meet
Rachael Johns
in person (*waves* hi, Rach).
I received this book free from NetGalley in exchange for an honest review.
Where: NetGalley

Format: ebook