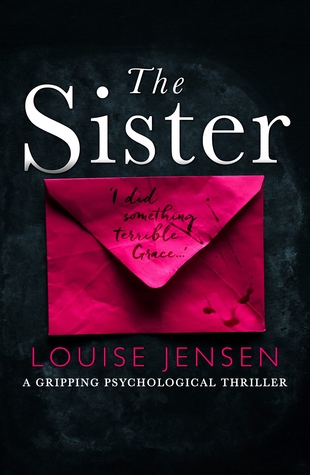 Grace hasn't been the same since the death of her best friend Charlie. She is haunted by Charlie's words, the last time she saw her, and in a bid for answers, opens an old memory box of Charlie's. It soon becomes clear there was a lot she didn't know about her best friend.

When Grace starts a campaign to find Charlie's father, Anna, a girl claiming to be Charlie's sister steps forward. For Grace, finding Anna is like finding a new family, and soon Anna has made herself very comfortable in Grace and boyfriend Dan's home.

But something isn't right. Things disappear, Dan's acting strangely and Grace is sure that someone is following her. Is it all in Grace's mind? Or as she gets closer to discovering the truth about both Charlie and Anna, is Grace in terrible danger?

There was nothing she could have done to save Charlie ...or was there?
Hey! Here's my review.
A fabulous psychological thriller with twists and turns I didn't see coming.
The cover caught my attention and the words inside kept it. I listened to the audiobook edition. The narrator was excellent. She was well suited to the book and brought the characters to life.
The story flicks back and forth from the past to the present, showing the close friendship between Charlie and Grace, and how Grace is (isn't) coping after Charlie's death. I can't say much more without risking spoilers, but I loved it.
I received this book free from the publisher in exchange for an honest review.
★★★★★
Where: Bookouture (Publisher)
Format: audiobook