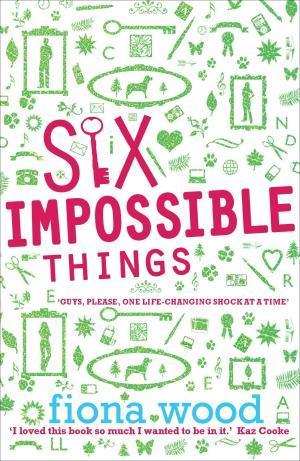 Fourteen-year-old nerd-boy Dan Cereill is not quite coping with a reversal of family fortune, moving house, new school hell, a mother with a failing wedding cake business, a just-out gay dad, and an impossible crush on the girl next door.
His life is a mess, but for now he's narrowed it down to just six impossible things...
"I loved this book so much I wanted to be in it." Kaz Cooke
Hey! Here's my review.
I had this book recommended to me, and I'm so glad I picked it up. In fact, I got my hands on all three books in the loosely connected series and I'm working my way through them.
If you are looking for a YA novel, definitely give this one a go. I loved the Aussie setting and familiar language. I loved reading teen angst romance from a 14 year old boy's perspective. There were deeper issues covered, such as fitting in, keeping secrets, divorce, and homosexuality.
★★★★
Where: Borrowbox
Format: ebook
Purchase links