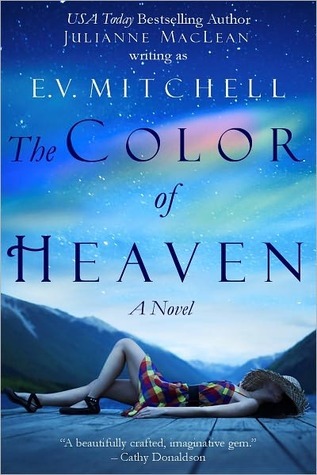 "Sophie Duncan is a successful columnist whose world falls apart after her daughter's unexpected illness and her husband's shocking affair. When it seems nothing else could possibly go wrong, her car skids off an icy road and plunges into a frozen lake. There, in the cold, dark depths of the water, Sophie experiences something profound and extraordinary--something that unlocks the secrets from her past, and teaches her what it means to truly live"
Hey! Here's my review.
This was the first book I have read by this author. I upgraded the ebook with whispersync, then listened to the audiobook edition. The narrator spoke clearly and at a good pace.
The first part of the book is told from Sophie's POV, the second part is from her mother's POV, then the last bit comes back to Sophie. It is a family saga with a twist. There is a touch of romance, but that wasn't the focus. I liked Sophie's character and could empathise with her. I don't want to say anymore as it was really good to go into this book without any ideas.
★★★
Purchase links
Amazon
|
Kobo
|
Smashwords
|
iTunes
|
iBooks