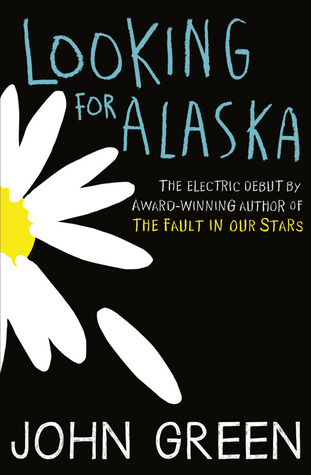 Before.
Miles "Pudge" Halter's whole existence has been one big nonevent, and his obsession with famous last words has only made him crave the "Great Perhaps" (François Rabelais, poet) even more. He heads off to the sometimes crazy, possibly unstable, and anything-but-boring world of Culver Creek Boarding School, and his life becomes the opposite of safe. Because down the hall is Alaska Young. The gorgeous, clever, funny, sexy, self-destructive, screwed-up, and utterly fascinating Alaska Young, who is an event unto herself. She pulls Pudge into her world, launches him into the Great Perhaps, and steals his heart.
After.
Nothing is ever the same.
Hey! Here's my review.
This is the second John Green book I've read. It took me a few chapters to get into it, then I was sucked right in. This is young adult fiction with realistically flawed characters and a storyline that gets you emotionally involved. Friendship dynamics, peer pressure, underage drinking, school pranks and young love are some of the things entwined in the story. Anything else I say would spoil the plot, so my last comment is "read it".
★★★★★