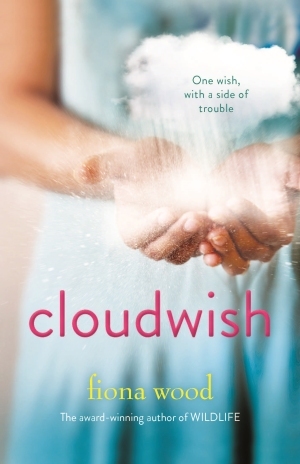 For Vân Uoc Phan, fantasies fall into two categories: nourishing, or pointless. Daydreaming about Billy Gardiner, for example? Pointless. It always left her feeling sick, as though she'd eaten too much sugar.
Vân Uoc doesn't believe in fairies, zombies, vampires, Father Christmas - or magic wishes. She believes in keeping a low profile: real life will start when school finishes.
But when she attracts the attention of Billy Gardiner, she finds herself in an unwelcome spotlight.
Not even Jane Eyre can help her now.
Wishes were not a thing.
They were not.
Correction.
Wishes were a thing.
Wishes that came true were sometimes a thing.
Wishes that came true because of magic were not a thing!
Were they?
I've had a bit of a Fiona Wood binge and read Six Impossible Things and Wildlife just before this one. They are loosely linked with familiar characters crossing over, but can each be read as a stand alone. Cloudwish was written just as well, but had a slightly different almost magical realism feel. Of course, first love always feels like magic.
It was refreshing to have a Vietnamese Australian main character and I loved getting insight into her culture. I liked seeing the comparison drawn between Vân Uoc Phan and Billy Gardiner; of what their parents expected of them. I enjoyed the familiar Aussie setting.
Where: Netgalley

Format: ebook