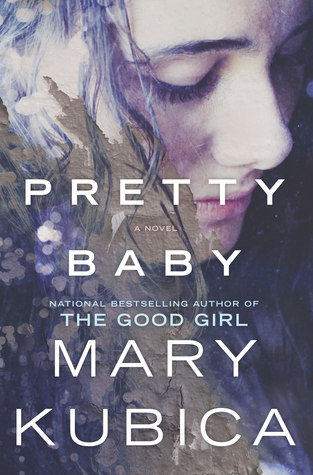 A chance encounter sparks an unrelenting web of lies in this stunning new psychological thriller from national bestselling author Mary Kubica
She sees the teenage girl on the train platform, standing in the pouring rain, clutching an infant in her arms. She boards a train and is whisked away. But she can't get the girl out of her head...
Heidi Wood has always been a charitable woman: she works for a nonprofit, takes in stray cats. Still, her husband and daughter are horrified when Heidi returns home one day with a young woman named Willow and her four-month-old baby in tow. Disheveled and apparently homeless, this girl could be a criminal—or worse. But despite her family's objections, Heidi invites Willow and the baby to take refuge in their home.
Heidi spends the next few days helping Willow get back on her feet, but as clues into Willow's past begin to surface, Heidi is forced to decide how far she's willing to go to help a stranger. What starts as an act of kindness quickly spirals into a story far more twisted than anyone could have anticipated.
Hey! Here's my review.
This psychological thriller kept me turning pages with the slow, continual build of tension. The story was told from multiple characters point of view and different points in time, teasing me with snippets of information here and there. As suggested in the blurb, the story turned out far more twisted than I expected.
I loved all the Anne of Green Gables references, and found myself compelled to pick up a copy and read that too. Pretty Baby and Anne of Green Gables both tell stories of an orphan girl, but they are vastly different tales.
The characters were likeable and relatable to begin. As the story progressed and we delved deeper into each character, their flaws came to the surface. Though some characters became less likable, I was able to understand them on a deeper level and still felt empathetic toward them.
I received this book free from NetGalley in exchange for an honest review. This was the second book I have read by the author and I'm looking forward to the next.
Where: NetGalley

Format: ebook