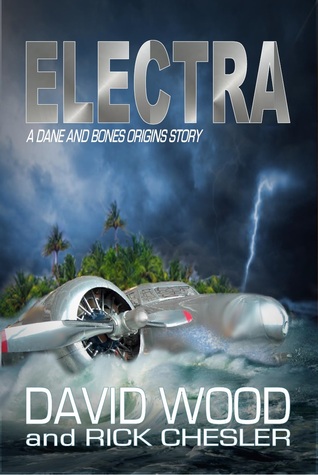 1937- Amelia Earhart vanishes somewhere over the Pacific, giving rise to one of history's most confounding puzzles.
When searchers believe they have found the location of Earhart's crash-landing, Navy SEALs Dane Maddock and Bones Bonebrake are sent on a covert mission to locate Earhart's crashed Electra aircraft and recover its contents. But nothing is ever easy for Dane and Bones. They soon find themselves facing off against mercenary forces, deadly creatures, and nature itself. Join Dane and Bones on another action-packed adventure as they head out in search of Electra!
Hey! Here's my review.
Action, adventure, mystery, conspiracy, explosions, treasure, navy seals, scuba diving, planes, boats, dolphins but no kissing.
It was a refreshing change from all the chick lit I've been reading lately. An exciting tale full of twists and turns. I got caught up in the story and devoured the book in a day.
This is the sixth book in the series, but the first one I have read. It stood up well on its own and I didn't feel like I was missing any vital information. I listened to the audiobook edition which I received free in exchange for an honest review. The narrator was fabulous. He spoke clearly and at a good pace. Jeffrey Kafer's narration was well suited to the book, expressive and deep, without being all "Barry White" come hither.