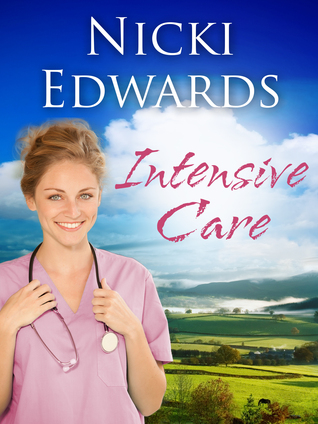 Escaping to the country was meant to be easy …
On the surface it looks like busy intensive care nurse Kate Kennedy has it all: a long-term relationship, a great career and a sleek inner city apartment. But appearances are deceiving, and in one fell swoop everything comes crashing down around her. In a moment of spontaneity, Kate leaves her city life and takes a new role as Nurse Unit Manager at Birrangulla Base Hospital, but her dream move proves harder than expected.
Local cafe owner Joel O'Connor finds himself increasingly drawn to the gorgeous new nurse, but like Kate, he's been scarred by love and isn't looking to jump into anything. Yet their chemistry is hard to deny and after a near fatal incident, Joel and Kate find themselves opening up to one another.
Just when Kate thinks she's found love again, their fragile relationship is thwarted by their pasts. Can they both let go of their guilt and grief to move on to a bright new future?
Hey! Here's my review.
A fantastic rural medical romance from debut Australian author Nicki Edwards.

I loved the country town setting and all the Australian references. I related to Kate. She is a likable character who I could imagine being friends with in real life. She isn't perfect and chose to run away from her problems rather than confront them. I also hate confrontation, and although I was frustrated with her for not communicating with her boyfriend, I could empathise with that decision. I also related to Kate's feelings of exclusion when she started her new job as I have felt similar when starting new jobs.

Joel is a gentleman and a true friend. I loved how he introduced more animals into Kate's life. I was cheering for him the whole way through.

I enjoyed all the drama in the ICU and the medical references. Nicki was able to portray the hospital environment realistically as she has lots of experience working in that field. The medical references were accurate, but also explained in layman's terms so anyone could follow what was going on. As in real life, not everyone who was admitted to hospital had a Happily Ever After, but Kate does. I'm looking forward to reading more from this author.
Where: Borrowbox

Format: ebook