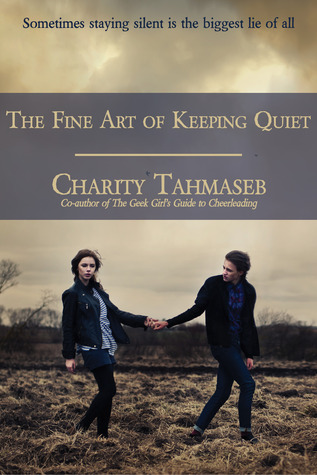 Sometimes staying silent is the biggest lie of all.

Sophomore Jolia does the one thing no one expects from the girl who has perfected the art of keeping quiet.

She joins the speech team.

Jolia can't confess the real reason–not to her best friend, her new teammates, or even to crush-worthy rival Sam who offers to coach her in secret.

Keeping quiet might be the easy way out, but when what Jolia doesn't say starts to hurt those around her, it might just cost her a best friend, her spot on the team, and even Sam.

But she isn't the only one with a secret. It's going to take words–her words–to make things right.

If only Jolia can find them.
Hey! Here's my review.
A beautiful young adult novel about friendship and developing self confidence.
Jolia's self confidence plummeted when she got braces and was bullied at school. Now that her braces are off, she is still doesn't believe in herself and has a phobia of public speaking. This is causing her to fail the oral presentation section of her classes. The best way for her to pick up her grades is to join the Speech Club.
I found Jolia very relatable, as I also had braces at her age, was bullied and was quite shy. I listened to the audiobook edition, which I received free in exchange for an honest review. The narrator was well spoken and easy to listen to.